Social Media

Marketing and Management
According to 2019 Digital Reports, about 3.424 billion people in the entire world are active social media users.
People, nowadays, are simply looking forward to engaging with businesses. And the same's exactly the case with the realtors as well.
Various social media platforms such LinkedIn, Facebook, Instagram, Twitter, etc. can not only help you attract new prospects towards your business, but you can even engage with your existing customers as well, helping you build a long-lasting relationship with them.
Listed below are top 10 reasons why social media marketing is a must for title insurance agencies out there:
Increase Brand Awareness
Build Long-Lasting Relationships
Gain Valuable Customer Data
Improve Search Ranking
Increase Web Traffic
Increase Customer Loyalty
Improved Customer Service
Cost-Effective
Tracking Results
And that's just some of them.
Let's take a look at how you can rock your social media marketing campaign. All you need to do is to follow these ten tips, and you will be up and running:
Identify your goals
Identify your audience
Choose the right platform on which your target audience is most active on
Post Consistently
Approach Influencers
Use Relevant Hashtags
Optimize Your Paid Campaigns
Re-marketing
Implement a Clear CTA on your campaigns
One Case study example:
How do we engage with Realtors in a specific area?
We recognize a hot-lead on our email marketing newsletter (you can read more about email marketing here)

For example:
Someone who clicked on links inside one of the email multiple times.

We copy his email address and paste it on Google 
We find his/her business's Facebook or LinkedIn Page
We connect with them
We keep on liking them and engage with their activity
Think about this:
They get your emails
They open them and click on your links (they know who you are)
Now they see you have started to follow and like their social media
We call that trust- building
Next step would be ACTION:)
Oh, you gotta see the Facebook Messenger Bot we can design for you!
We will be happy to build one for you!!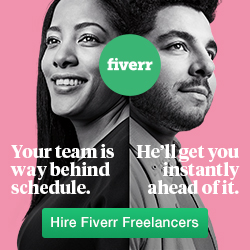 We can talk forever about title marketing...
Wanna Hear More?

Let's Talk